CALL FOR WORK: Whistling in the Dark
"Most of us, no matter what we say, are walking in the dark, whistling in the dark. Nobody knows what is going to happen to him from one moment to the next, or how one will bear it. This is irreducible. And it's true of everybody. Now, it is true that the nature of society is to create, among its citizens, an illusion of safety; but it is also absolutely true that the safety is always necessarily an illusion. Artists are here to disturb the peace." —James Baldwin. Interview with Studs Terkel, Conversations With James Baldwin, University Press of Mississippi (1989).
---
Deadline: Monday, March 29, 2021 at midnight EDT
Kingston Gallery, located in Boston's SoWA arts district, is calling for entries for the juried exhibition, Whistling in the Dark, which will be open from July 28-August 29, 2021. Our distinguished jury of artists includes Lavaughan Jenkins, Jeesoo Lee, and Jamal Thorne.
We welcome work that is visually engaging and will foster a broader dialogue about the influence of art. The gallery will hold related public events weekly through its series Kingston Conversations.
Kingston Gallery welcomes a wide range of visually compelling work from a diverse group of artists representing the Boston art community. We strongly encourage submissions from BIPOC artists.
All media will be considered, and alternative media is welcomed. There is no minimum size requirement, but installed work may not exceed 6 feet in height.
Submission Instructions:
Submit up to ten jpegs, not to exceed 5MB and 1200 pixels in the longest dimension.
Please label your jpegs as follows:

Lastname_01 ( the images should be numbered sequentially, up to _10). Be sure to include an image list that is formatted as follows:

Image List:

Lastname_01: Artist Name, Title, Dimensions, Medium, Year
Lastname_02: Artist Name, Title, Dimensions, Medium, Year

Bio or other information you would like us to consider up to 500 words
Entry fee: $25 for up to ten works.
Online Submission Deadline: March 29, 2021 at midnight EDT
Notification: April 20, 2021 via email
Selected artwork must be dropped off and picked up at the gallery; we cannot receive shipped works.
Artists are responsible for supplying and installing monitors and/or projectors for the display of digital media. All 2D work should be ready to be professionally hung. 3D work must include a checklist of needs such as pedestals, mounts, etc. The gallery is not responsible for artwork that is damaged in transit. The gallery charges a 50% commission on sales. Please email submissions@kingstongallery.com with any questions.
Delivery of Selected Work:
Sunday, July 25, 2021, 5:00-7:00 pm
Monday, July 26,2021, 10:00 am-2:00 pm
Exhibition: July 28, 2021 - August 29, 2021
Opening Reception: Friday, August 6, 2021, 5:00-8:00 pm
Pick-up Work:
Sunday, August 29, 2021, 5:00-7:00 pm
Monday, August 30, 2021, 10:00 am-12:00 pm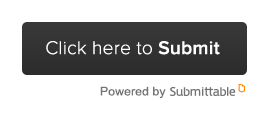 An artist-run gallery incorporated in 1982, Kingston Gallery exhibits work of Boston-area contemporary artists. Gallery Artists specialize in a diverse range of media, including painting, photography, video, sculpture, installation, and new media. Kingston Gallery exhibitions are widely viewed and receive regular attention in both print and online publications including Art in America, Art New England, Artscope, and the Boston Globe, as well as local independent newspapers.